Galactic Center Panorama in X-ray and Radio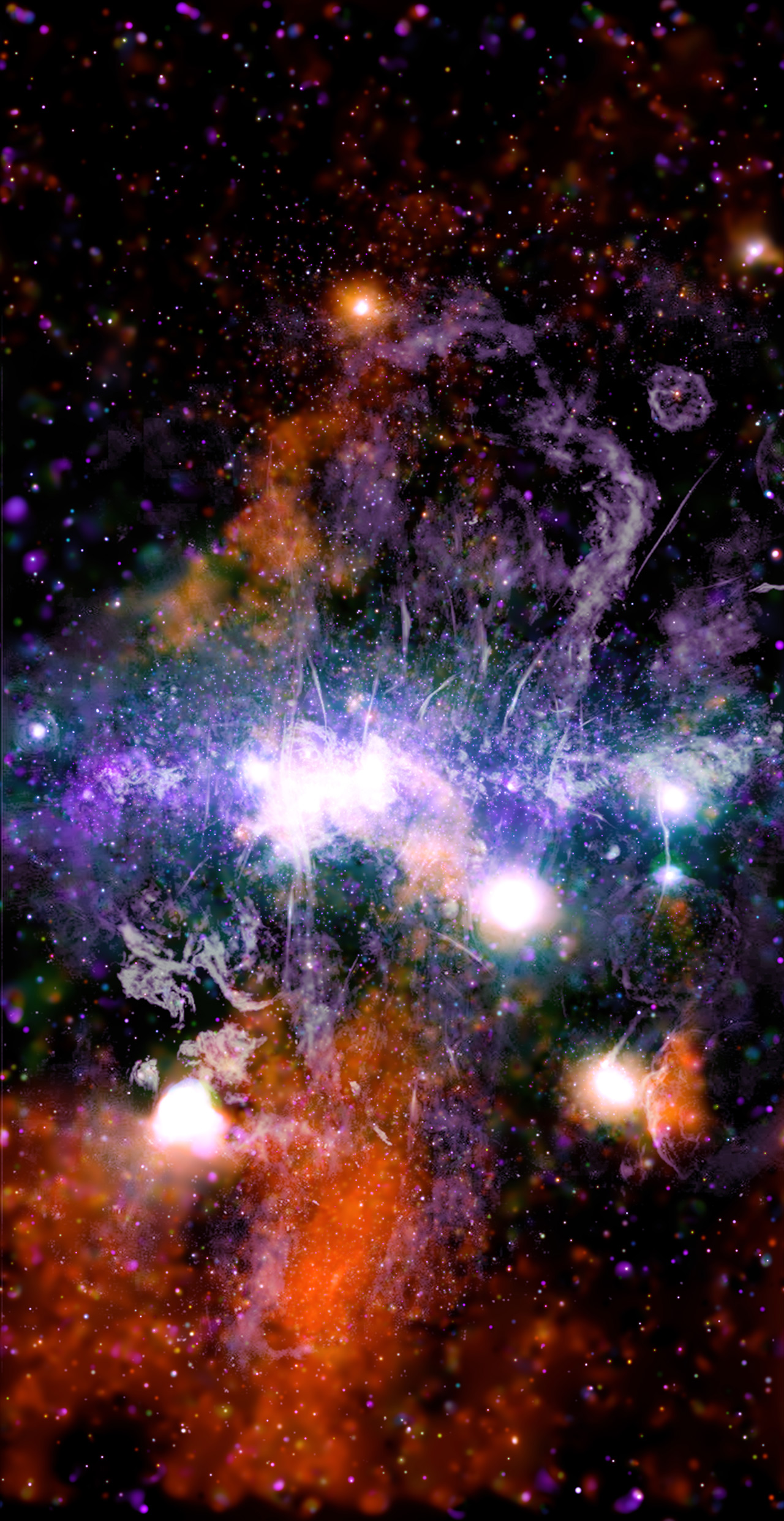 Credit:
X-ray: NASA/CXC/UMass/Q.D. Wang; Radio: NRF/SARAO/MeerKAT
This panorama provides an unprecedented X-ray view above and below the center of the Milky Way. This new survey builds on previous NASA's Chandra X-ray Observatory observations, stitching together 370 separate pointings of the telescope. In this main image, different bands of X-rays from Chandra (orange, green, purple) have been combined with radio data (gray). These data reveal threads of superheated gas and magnetic fields near the center of the Milky Way.
More information: https://chandra.si.edu/photo/2021/gcenter/