Lluvia de Terror – "Galaxy of Horrors" póster (En Español)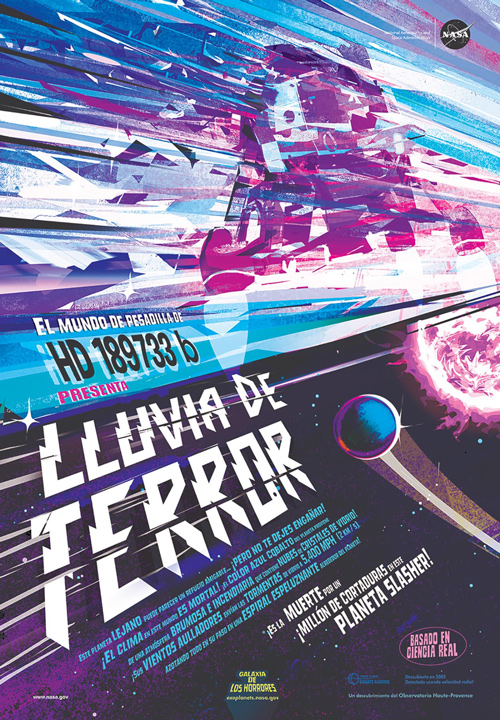 Published:
October 28, 2021
Este planeta lejano puede parecer un refugio amigable… ¡pero no te dejes engañar! ¡El clima en este mundo es mortal! ¡El color azul cobalto del planeta proviene de una atmósfera brumosa e incendiaria que contiene nubes de cristales de vidrio! ¡Sus vientos aulladores envían las tormentas de vidrio a 5,400 MPH (2 km / s), azotando todo a su paso en una espiral espeluznante alrededor del planeta! ¡Es la muerte por un millón de cortes en este planeta slasher!
Puedes descargar este póster en varios tamaños y formatos en el sitio web de exoplanetas de la NASA aquí y obtener más información sobre la serie de pósters Galaxy of Horrors aquí.