Flares of Fury – "Galaxy of Horrors" poster (English)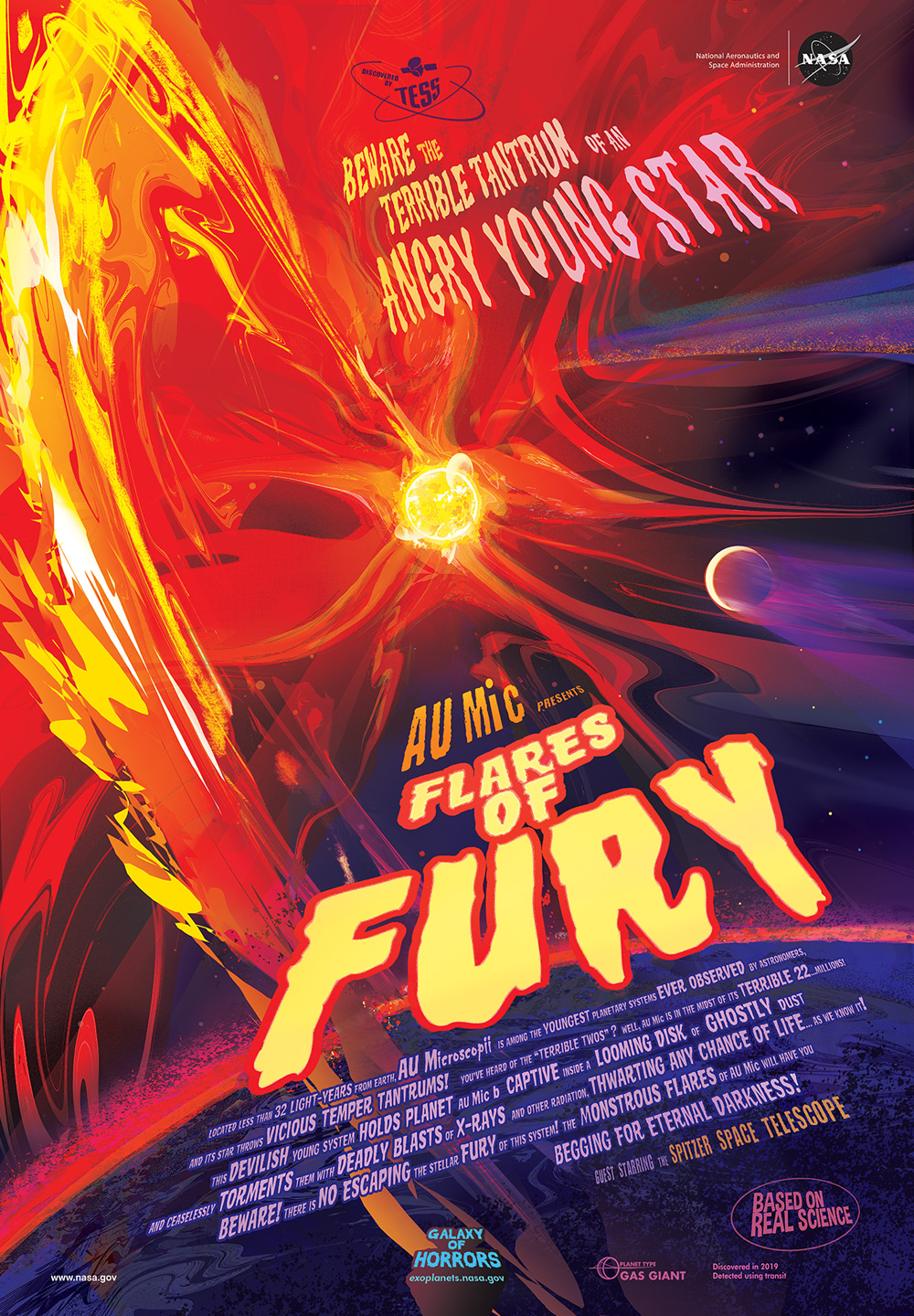 Published:
September 28, 2021
Located less than 32 light-years from Earth, AU Microscopii is among the youngest planetary systems ever observed by astronomers, and its star throws vicious temper tantrums! You've heard of the "terrible twos"? Well, AU Mic is in the midst of its terrible 22 … millions! This devilish young system holds planet AU Mic b captive inside a looming disk of ghostly dust and ceaselessly torments it with deadly blasts of X-rays and other radiation, thwarting any chance of life… as we know it! Beware! There is no escaping the stellar fury of this system. The monstrous flares of AU Mic will have you begging for eternal darkness.
You can download this poster in multiple sizes and formats at NASA's exoplanets website here and learn more about the Galaxy of Horrors poster series here.