Demonios de Rayos Gamma – "Galaxy of Horrors" póster (En Español)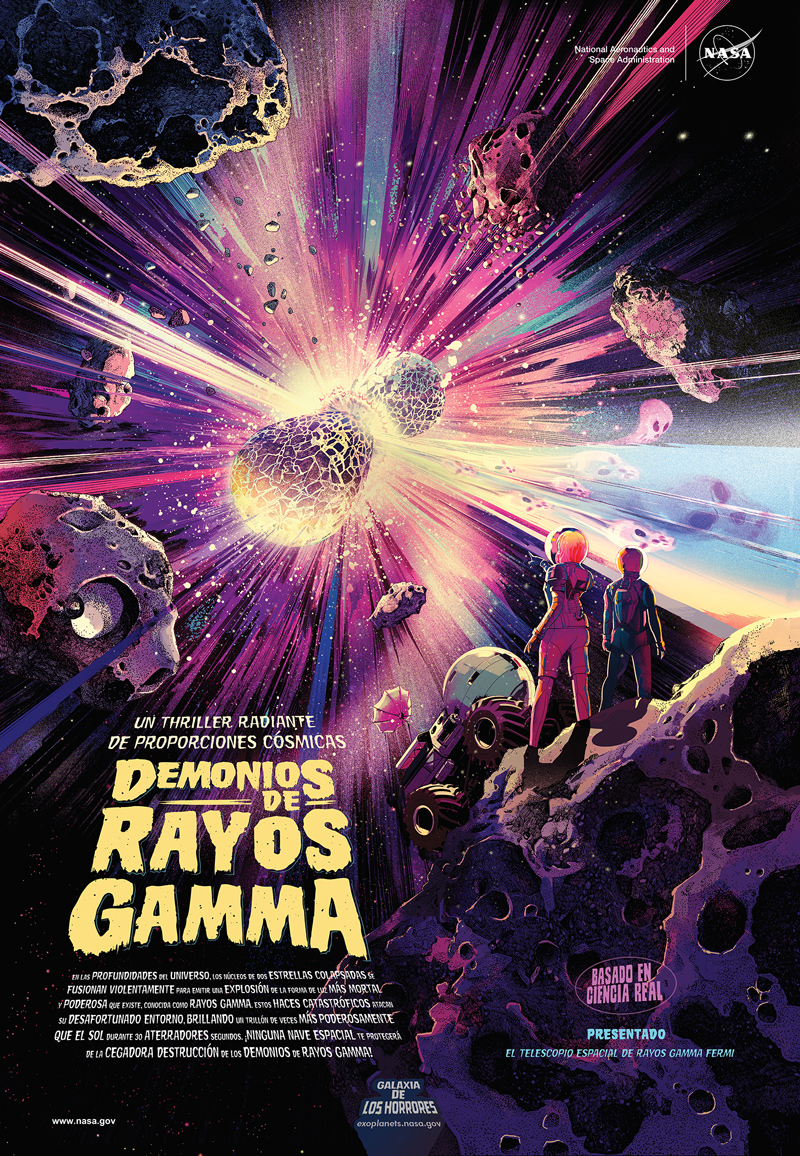 Published:
September 28, 2021
En las profundidades del universo, los núcleos de dos estrellas colapsadas se fusionan violentamente para emitir una explosión de la forma de luz más mortal y poderosa que existe, conocida como rayos gamma. Estos haces catastróficos atacan su desafortunado entorno, brillando un trillón de veces más poderosamente que el Sol durante 30 aterradores segundos. ¡Ninguna nave espacial te protegerá de la cegadora destrucción de los demonios de rayos gamma!
Puedes descargar este póster en varios tamaños y formatos en el sitio web de exoplanetas de la NASA aquí y obtener más información sobre la serie de pósters Galaxy of Horrors aquí.