Materia Oscura – "Galaxy of Horrors" póster (En Español)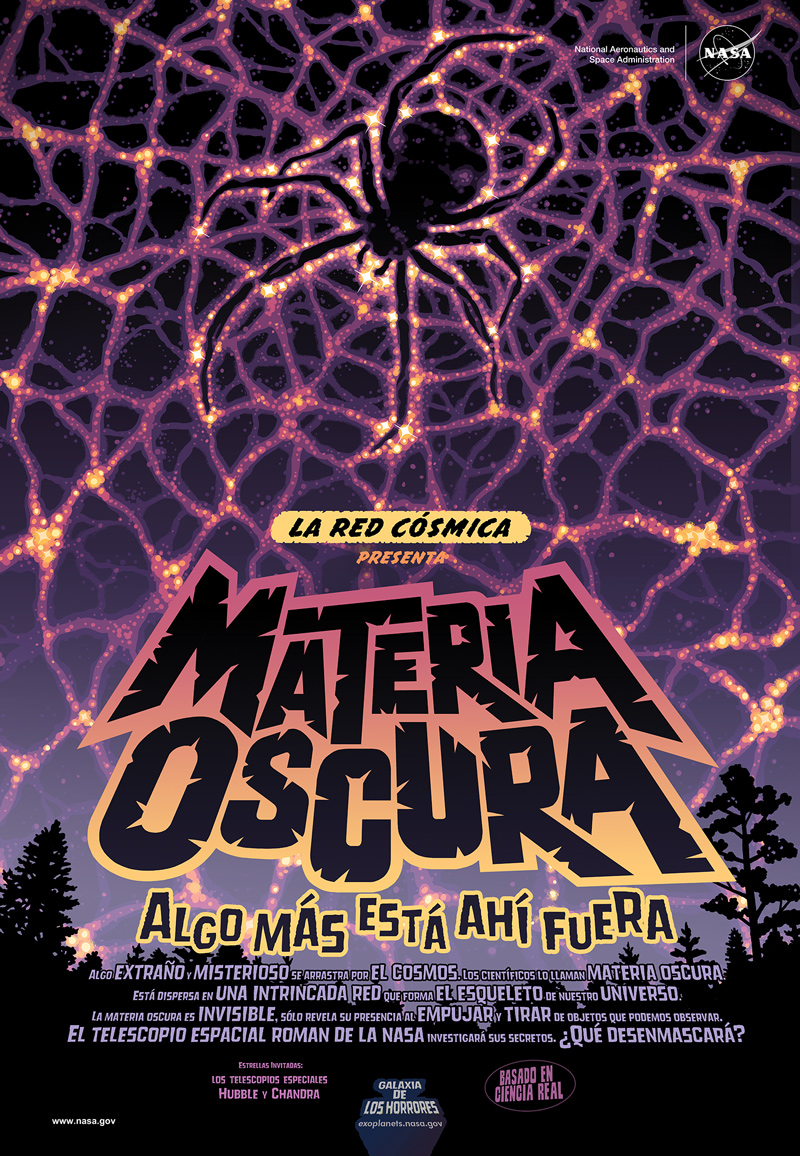 Published:
September 28, 2021
Algo extraño y misterioso se arrastra por el cosmos. Los científicos lo llaman materia oscura. Está dispersa en una intrincada red que forma el esqueleto de nuestro universo. La materia oscura es invisible, sólo revela su presencia al empujar y tirar de objetos que podemos observar. El telescopio espacial Roman de la NASA investigará sus secretos. ¿Qué desenmascará?
Puedes descargar este póster en varios tamaños y formatos en el sitio web de exoplanetas de la NASA aquí y obtener más información sobre la serie de pósters Galaxy of Horrors aquí.