Cementerio Galáctico – "Galaxy of Horrors" póster (En Español)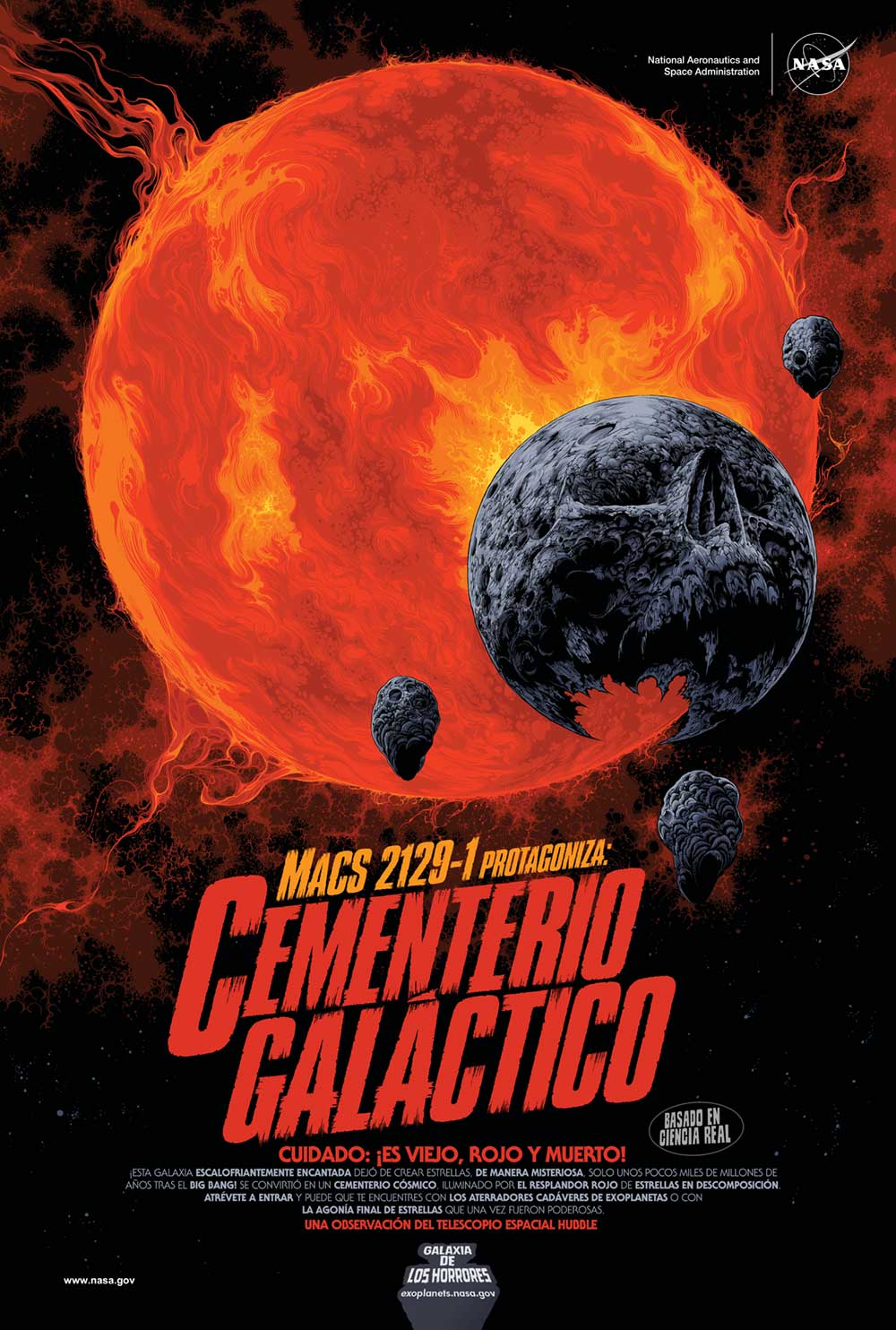 Published:
September 28, 2021
¡Esta galaxia escalofriantemente encantada dejó de crear estrellas, de manera misteriosa, solo unos pocos miles de millones de años tras el big bang! Se convirtió en un cementerio cósmico, iluminado por el resplandor rojo de estrellas en descomposición. Atrévete a entrar y puede que te encuentres con los aterradores cadáveres de exoplanetas o con la agonía final de estrellas que una vez fueron poderosas.
Puedes descargar este póster en varios tamaños y formatos en el sitio web de exoplanetas de la NASA aquí y obtener más información sobre la serie de pósters Galaxy of Horrors aquí.