Energía oscura – "Galaxy of Horrors" póster (En Español)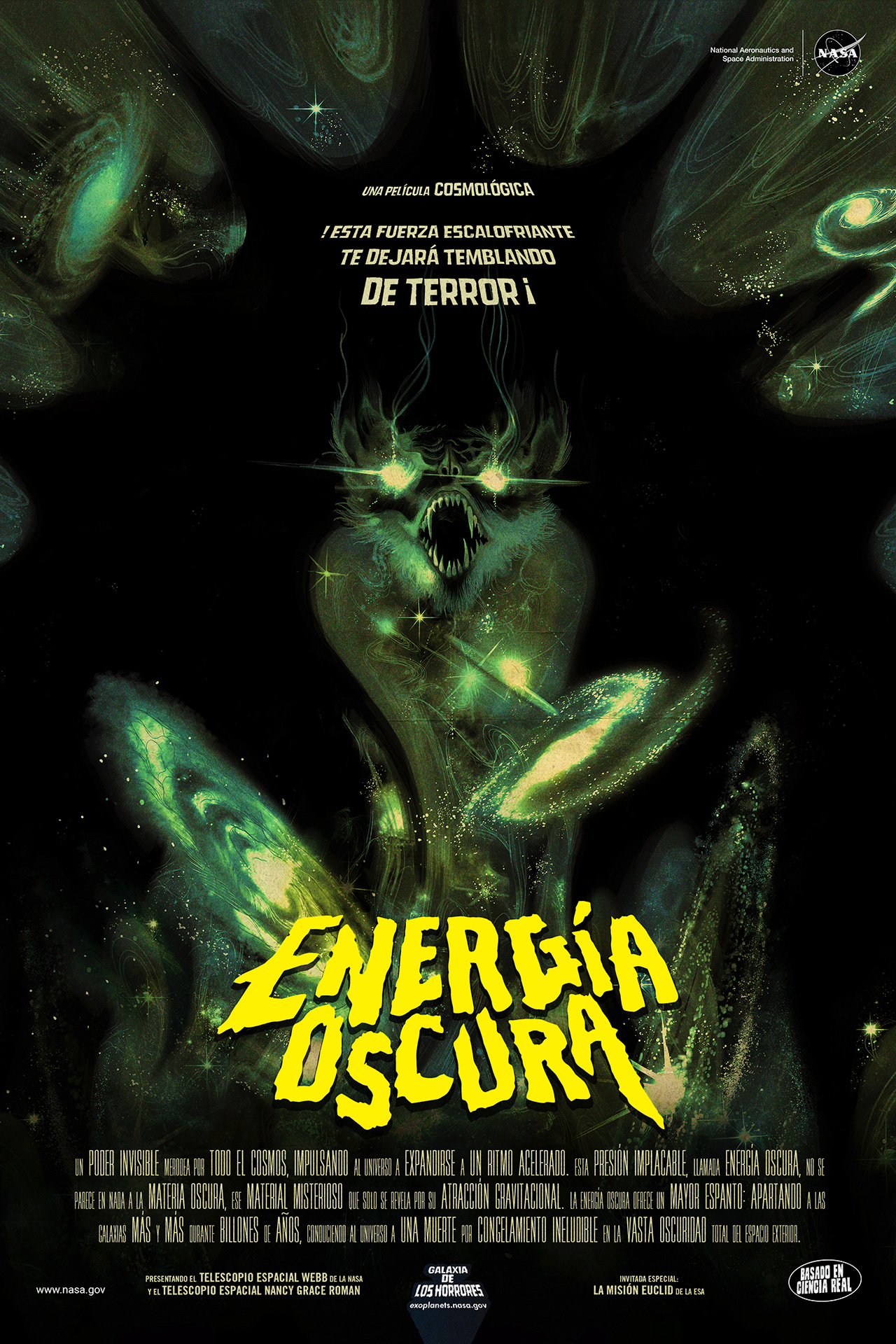 Published:
October 26, 2021
¡Esta fuerza escalofriante te dejará temblando de terror!
Un poder invisible merodea por todo el cosmos, impulsando al universo a expandirse a un ritmo acelerado. Esta presión implacable, llamada energía oscura, no se parece en nada a la materia oscura, ese material misterioso que solo se revela por su atracción gravitacional. La energía oscura ofrece un mayor espanto: apartando a las galaxias más y más durante billones de años, conduciendo al universo a una muerte por congelamiento ineludible en la vasta oscuridad total del espacio exterior.
Puedes descargar este póster en varios tamaños y formatos en el sitio web de exoplanetas de la NASA aquí y obtener más información sobre la serie de pósters Galaxy of Horrors aquí.