Untangling the Remains of Cassiopeia A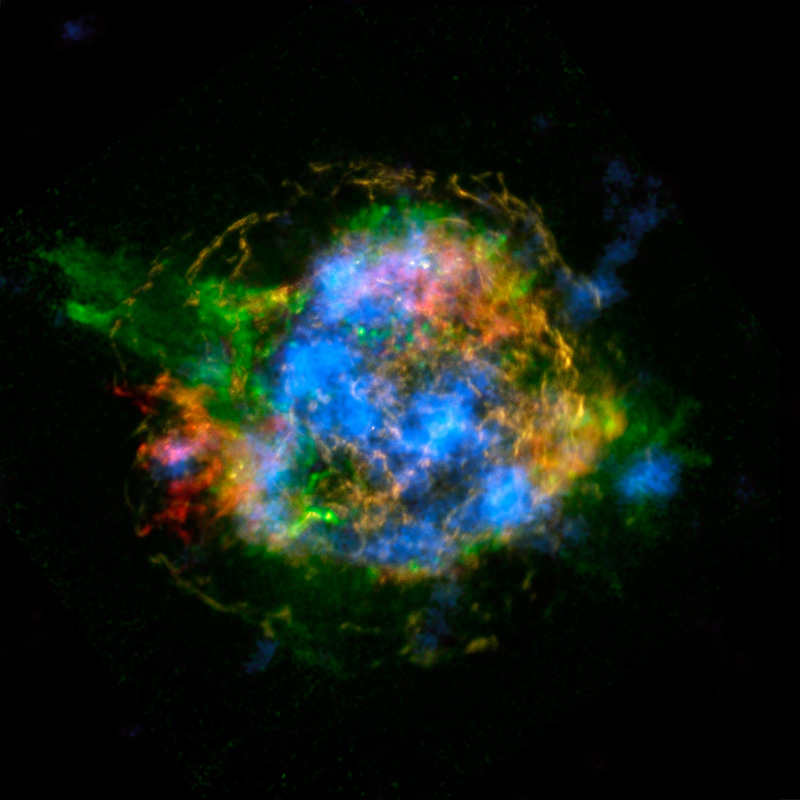 Credit:
NASA/JPL-Caltech/CXC/SAO
Published:
February 19, 2014
The mystery of how Cassiopeia A exploded is unraveling thanks to data from NASA's Nuclear Spectroscopic Telescope Array, or NuSTAR. In this image, NuSTAR data, which show high-energy X-rays from radioactive material, are colored blue. Lower-energy X-rays from non-radioactive material, imaged previously with NASA's Chandra X-ray Observatory, are shown in red, yellow and green.
More information: https://www.nustar.caltech.edu/image/nustar140219a