IntroductionNASA's Guide to Black Hole Safety
Have you ever thought about visiting a black hole? We sure hope not. However, if you're absolutely convinced that a black hole is your ideal vacation spot, watch this video before you blast off to learn more about them and (more importantly) how to stay safe.
You can also download a handy safety brochure, watch short clips to learn different things about black holes.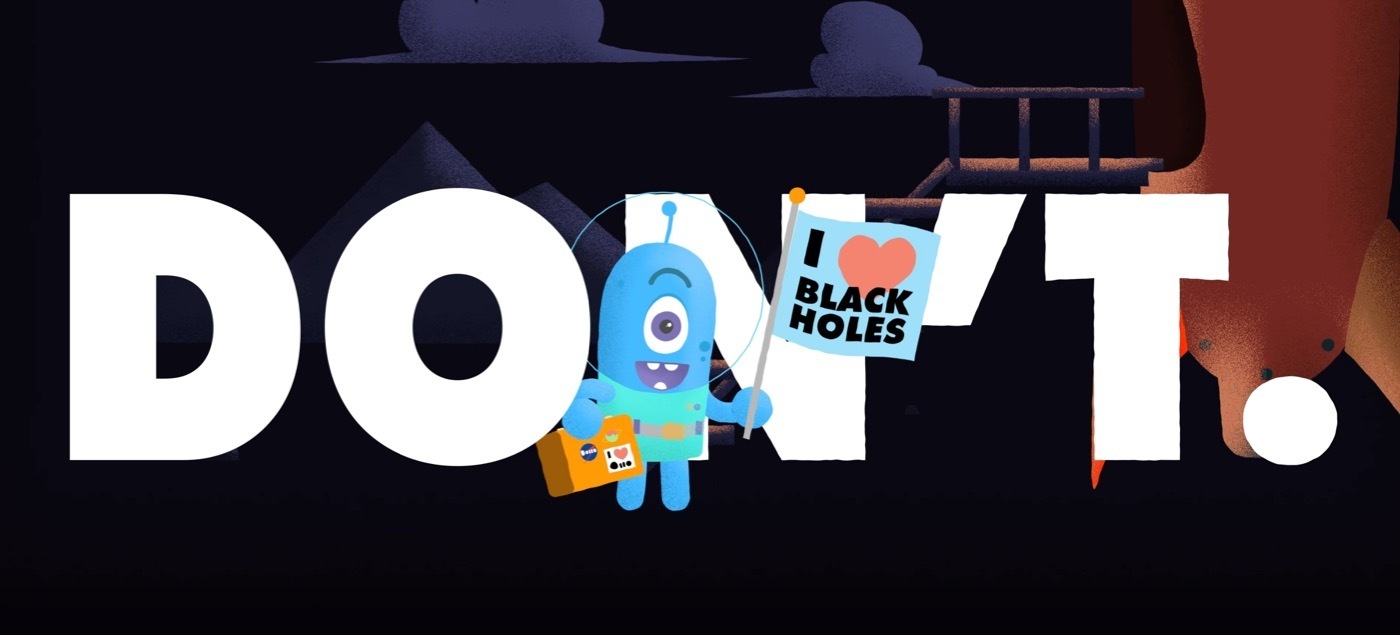 Safety Video
Safety Starts Here
The following handy video will help get you oriented before your trip (that we still wish you wouldn't take). Learn more about black holes, how to find them, and how to stay safe on your travels!
A Few Key Takeaways
Safety Brochure
Get the Brochure!
This helpful brochure will give you all the tips, tricks, and facts you'll need for your next (inadvisable) black hole vacation! Keep it handy in your spacesuit pocket at all times!